So I received my package from my Ravelry Scarf Swap partner AGES ago, and I took pictures right away but I didn't post them! Shame on me! My partner was Bowcolors, and she spoiled me ROTTON. I should show off all the lovely things I received:
Everything together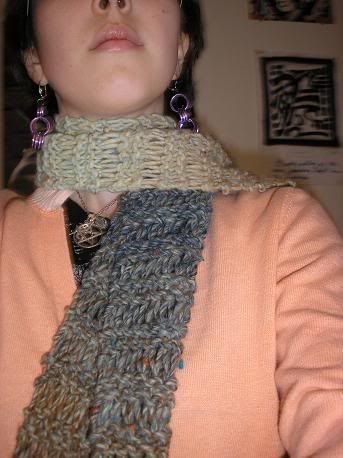 First of THREE scarves she sent me. Three! This one is soooo squishy I LURVES it.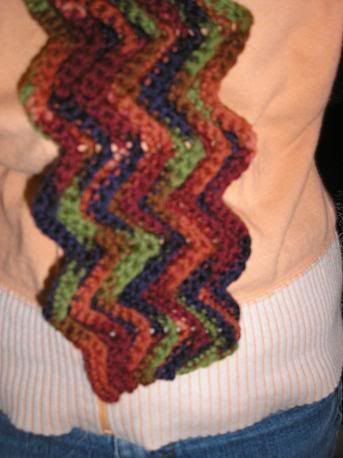 The second scarf, zig-zag crochet. Very pretty colors. So fun!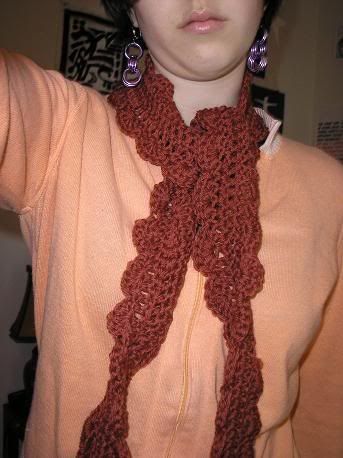 Third scarf. Very classy and sophisticated!
The boxes they came in. So cute!
Extra yarn. Yay!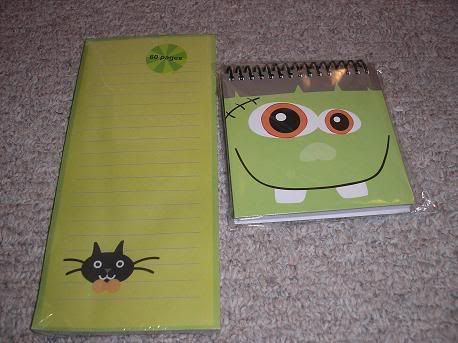 LOVE these notepads. So cute!
Candy (Looooooong gone! Yummy!)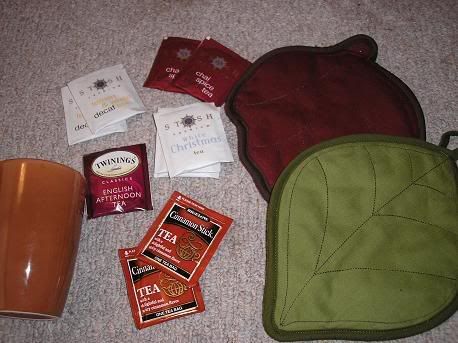 pretty mug + yummy tea + fancy potholders = happy Tina. Srsly, those potholders are amazing, they have a slit in the back so you can use them to pick stuff up.
So that's everything. It seems when I don't have time to do anything is when I do everything. Next week is finals week, and I need to study like crazy. But what do I do? Post on my blog, and then start a cardigan for my cousin that needs to be finished in, oh, like a week. I also went and took pics of some of my WIPs. That list has changed since the last time I posted it here. Perhaps a new one is in order? Progress report? Tomorrow, perhaps. Sleep tonight.