I have two midterms and a quiz this friday. What do I do today? I (almost) finish my corset (it needs bias tape but I have not the patience for such things right now). This has been sitting around for YEARS now. I took a class at Pacific Fabrics back in high school. And the corset still fits, albeit a bit tighter than it would have back then. Here are the pics I just couldn't wait to take: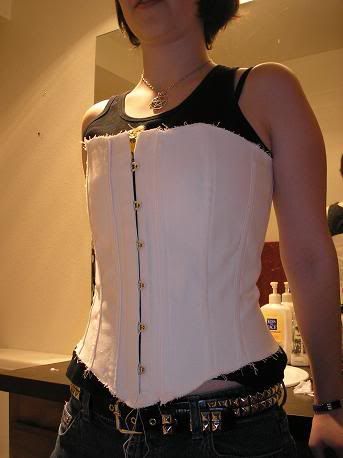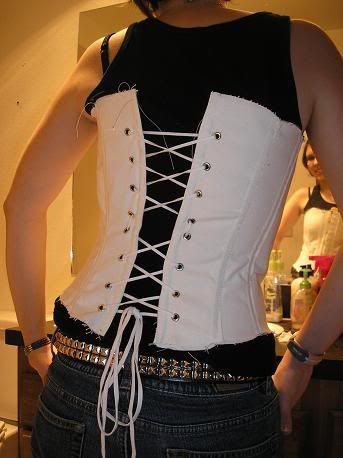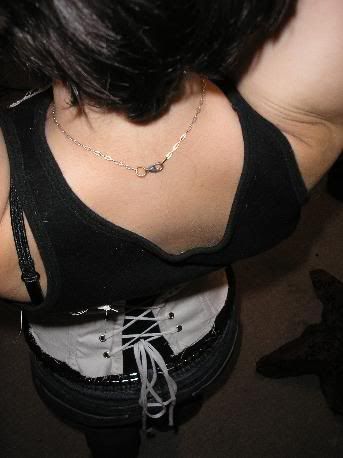 (this picture is useless except for the fact that it looks SO COOL)
This will be part of my Halloween costume this year. I got a bug up my butt about using it and so I just had to finish. I also procured a petticoat and bloomers. I'm excited. Now to read for sociology.