So, Svend's birthday is coming up and I've already knit him a hat, but I came up with this BRILLIANT idea to glass etch the Transformers logo on to cups. When we went to see the new movie he was all indignant when they got things wrong, immediately knew who all the transformers were, and basically squeed all over himself. I figured he'd go ape-shit if I did this.
Well, I did two of those tonight, one the main logo, one the decepticons logo. Here they are: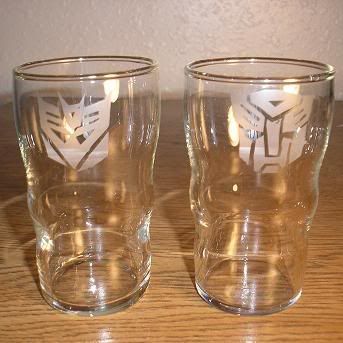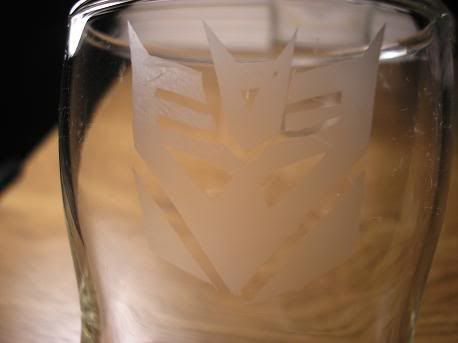 The close-up of the Decepticons one leaves much to be desired. Sorry about that.
They're imperfect (one of the decepticon's jowels is MUCH bigger than the other one) but I still think he'll love them.