Time for me to stop being lazy and to write about Bumbershoot. I went two days, saw way more bands the first day but managed to forget my camera. Sigh. Oh well. I'll try and describe what I saw.
First day:
The Cops - Seattle band that I saw in B'ham last year. Played at 12:45, very early. They did kick ass. The crowd wasn't that into it, but, well, it was early. The old hippie guy was around (he's at everything I swear) though no one was dancing with him this time.
The Shins - in the main stage, packed solid. Were pretty awesome. Left early to go see...
Mae - in the exhibition hall (which usually fills up super-fast). They were pretty good, didn't exactly rock the house but played a fun show.
The Pharmacy - only saw them for a short time, Svend wasn't impressed and neither was I.
Common Market - only caught part of their show, sounded fun, got the crowd going. However, no comparison for.....
Gogol Bordello - holy shit. Best. Show. Ever. So much fun, so much dancing. I had started to feel shitty, feet and back hurt, but it all seemed to go away while I danced. All came back right after they finished, though. Heh.
The next day the first band we saw was Black Rebel Motorcycle Club, and I got pictures this time: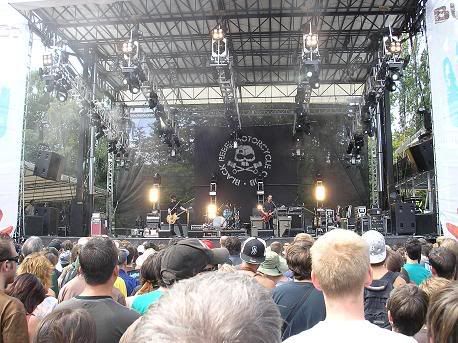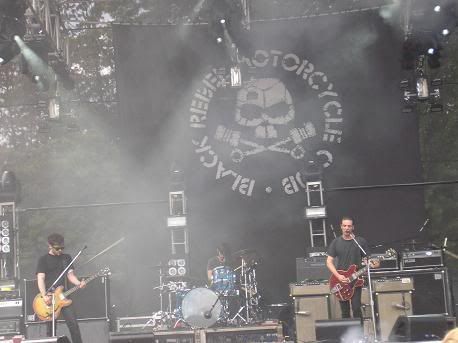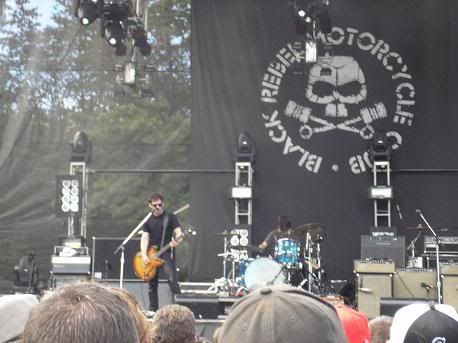 That last one was taken shortly after the guitar died and the bass player and drummer were playing by themselves. They got everything working again soon and were awesome.
Saw Bouncing Souls, didn't take pictures of them. Left early to get into a comedy show (which we didn't get into despite being an hour early. Sigh)
On the way out we saw this pig: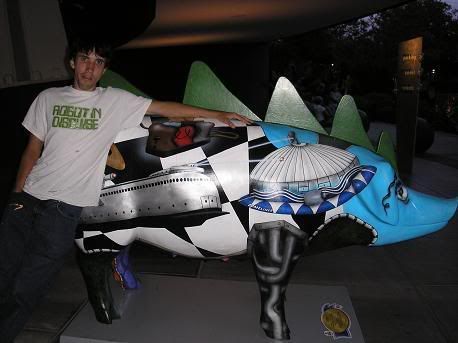 and had a nerdy moment and had to take a picture.