So here's everything I can find that I'm either working on right now or is unfinished and is sitting around my room:
The most active project, a vest for my mom. Not to say my mom is really big or anything, but she's bigger than me and I keep looking at this thing and getting the feeling that something has gone horribly wrong with my gauge, then I remember. "This will never fit me.......and it's not supposed to"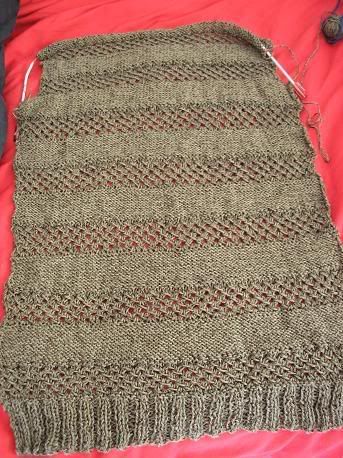 The back of the Dollar and a Half Cardigan. I left the magazine at my parent's house so I can't really work on the rest of it right now. The color of this yarn doesn't photograph well. It's a beautiful almost army-green color with brown. The drape is amazing. This cardigan will be super-cute. Now for close-ups of the stitch pattern: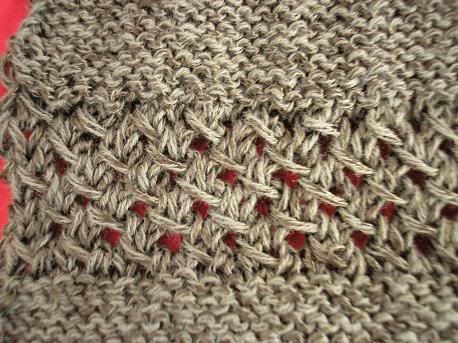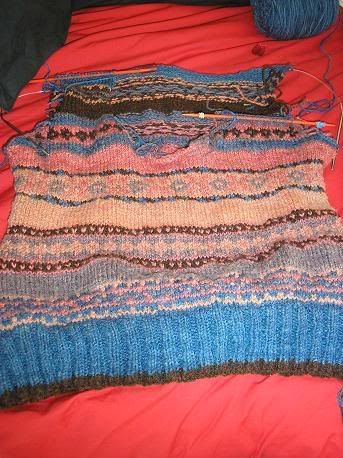 U-Neck pullover (though it's only going to be a vest). Yarn from my aunt Kathy. Not my colors at all but I love them anyways. I need to pick this silly thing up again. I'm afraid of the loose ends, though. *shivers* Close-ups: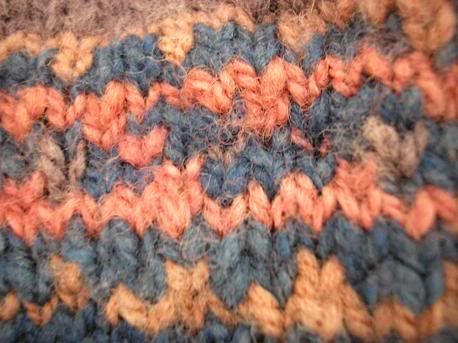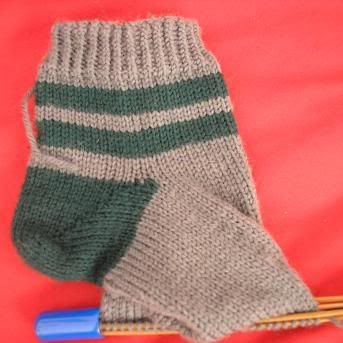 Sock for my bro. Knitpicks Essential. Not sure if they'll fit him, they're looking awful small. Hopefully I can get him to try them on in the near future.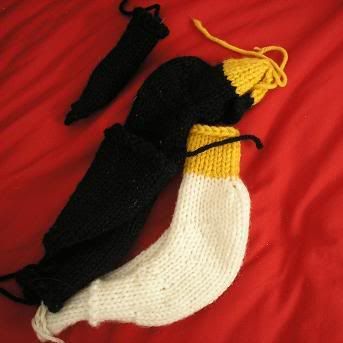 I just need to finish this silly thing. It's been a UFO for 2 years now. It's for a geeky friend.
Now back to knitting. Maybe airing my dirty laundry will motivate me to do something about it? Let's hope.