First post here! Hooray!
Hopefully I'll post to this more often than I post to the other blog I made. I think I will.
There is MUCH to say as of late. I've gotten several packages in the mail recently, all stuff I need to take pictures of. I just got a package today from home containing my camera, which I had forgotten, so pictures will come. For now I'll post my most recently completed knitted item, Unst socks!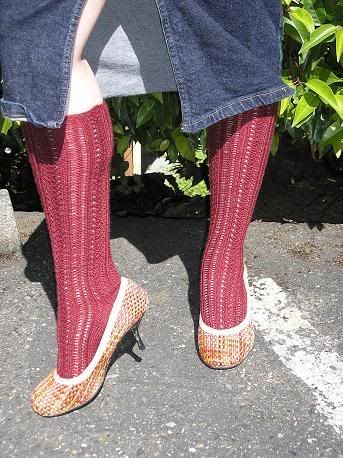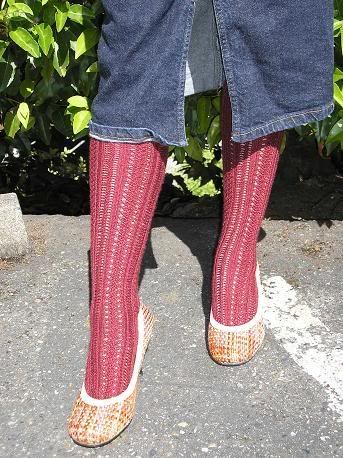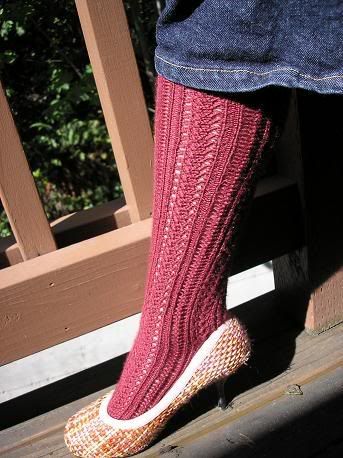 I posted these elsewhere, but here are the specs:
Pattern: Unst from Knitting on the Road by Nancy Bush
Yarn: Knit picks Gloss, two skiens
Needles: 1s for the leg and 0s for the ankle and foot.
Mods: did ribbing pattern all the way down to keep them nice and tight, I guess I did the foot differently cause I wasn't paying attention to the pattern but I don't care, and I did a standard toe instead of the 5-point one.
Notes: One of these stays up really well, the other doesn't (go figure) so I bought sock garters (which I will take pictures of later) to help them stay up.