I have been neglecting this poor blog.
I have also been neglecting to take pictures of the things I'm working on
I completely neglected to mention I was in a Fairytales and Folklore swap that ended today, as both my partner and I both received.
Here's what I got: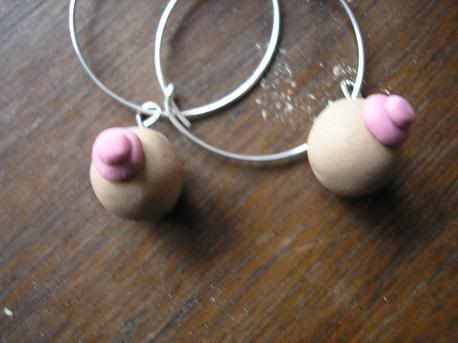 Boob earrings! Not much to do with Fairies (though, who knows, there may be breast related fairytales out there) but I love them dearly. These had been in my wists for a very long time.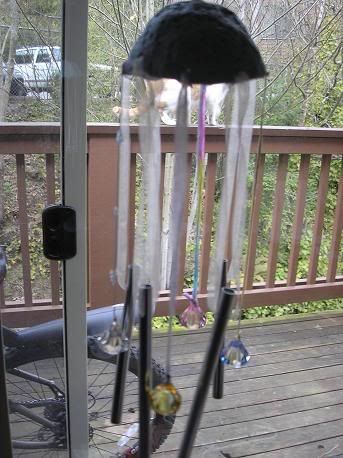 Very bad picture of a very lovely windchime.
Screenprinted on a t-shirt. Too damn cute.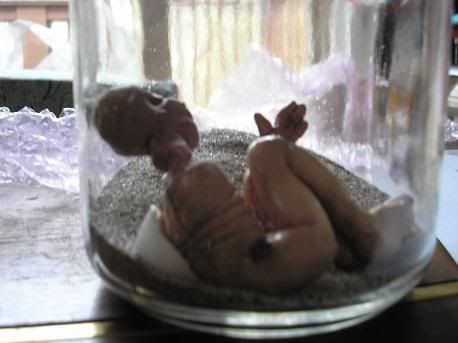 A Nucklelavee, here's a story from my partner:
Here lies a Nucklelavee.
Before his untimely death, Dask was biting the
Nose of my rather unfortunate dog that came upon him
while playing in the ocean. I tried as I might to keep
Dask away, however before I could contain my dog
from anymore mischievous tricks he stepped on
Dask. I grabbed an empty salsa jar and placed Dask
inside. He will no longer intimidate
others with his malevolent ways.
Fairy Definition book, little book with lots of information! Contains definition for the previous little guy.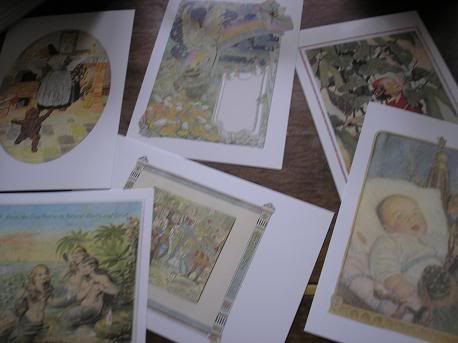 Postcards! So cute!
Lady Cottington's pressed fairies greeting cards! yay!
I love these. I haven't taken them off yet.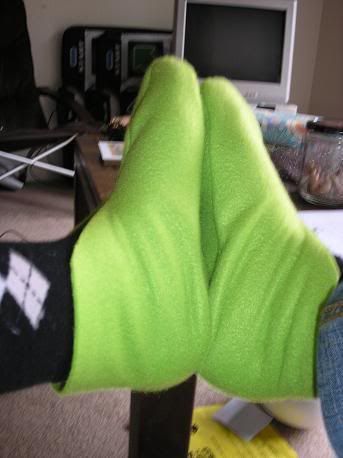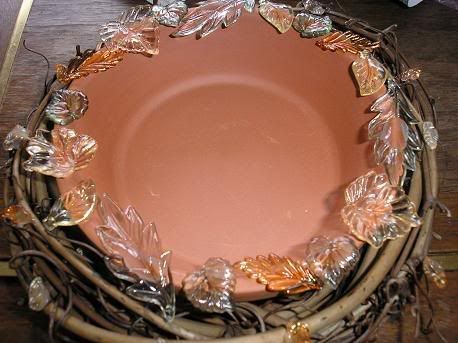 A fey offering bowl. I'm going to take it up to the Arboretum sometime soon. I need a nicer day (and to not be quite so sick!) so I can spend some time finding a suitable place for it.
I'll post what I sent soon. I want my partner to post her pictures first.