And so, I do something I've been wanting to do for a good long while but haven't had the energy to accomplish: post to my blog. I haven't posted as I haven't had much to post about lately. I haven't been knitting all that much, but I have finished something: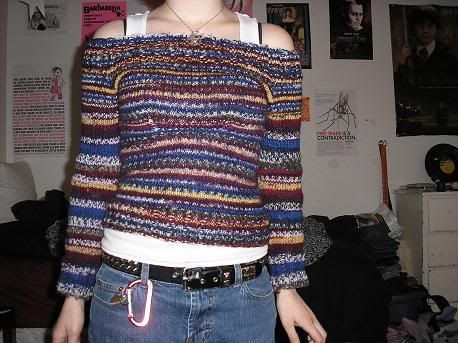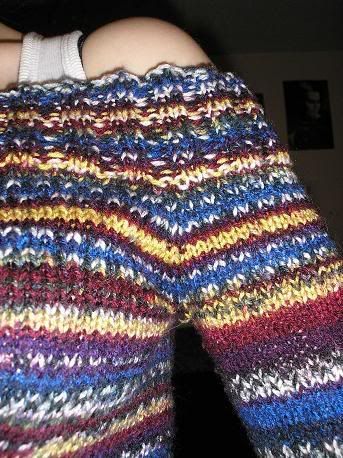 Pattern:
$5 in Paris
with modifications. I set it up the same and then went from there, adding shaping and making the sleeves longer.
Yarn: Moda Dea Sassy Stripes in Polo. I love this yarn, it clashes with itself so I can wear it with everything!
Needles: US 6. I found my gauge was WAY too big with the 9's suggested.
I also did my make up today: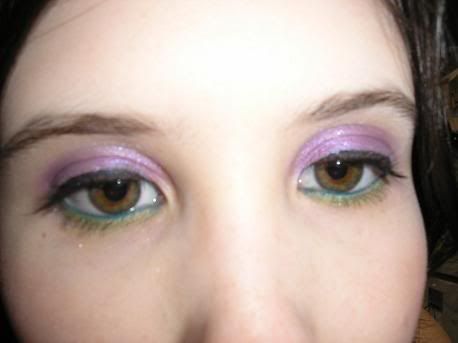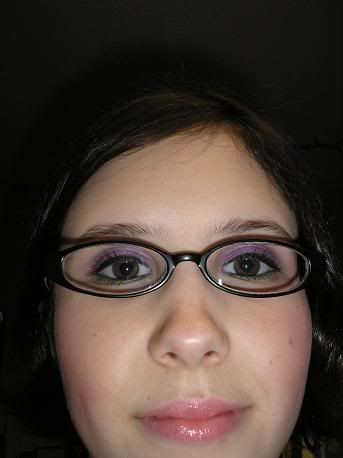 I rather liked it. I'm enjoying the pop of the liner on the waterline. So fun!
In other news, I've found out my kitty Dante has been getting into fights as of late and had some nasty gashes. He now has to wear the cone of embarrassment: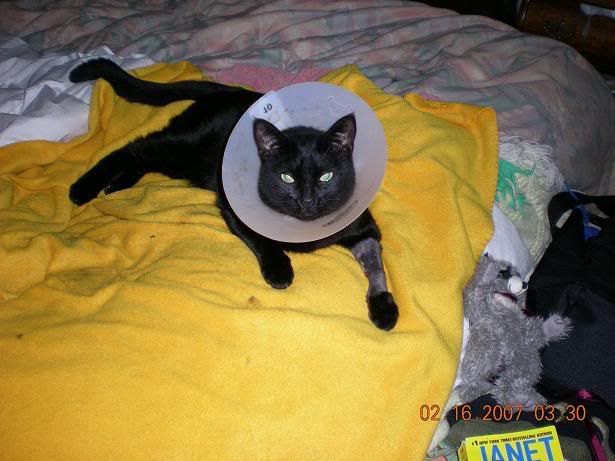 Poor stupid cat. Stop fighting the raccoons!